Apartments in the Center of Wrocław
overlooking Ostrów Tumski and the Słodowa Island
Commercial premises in a completed historic residential building:
Located on the ground floor
Large sites
Entrance straight from the street
Perfectly connected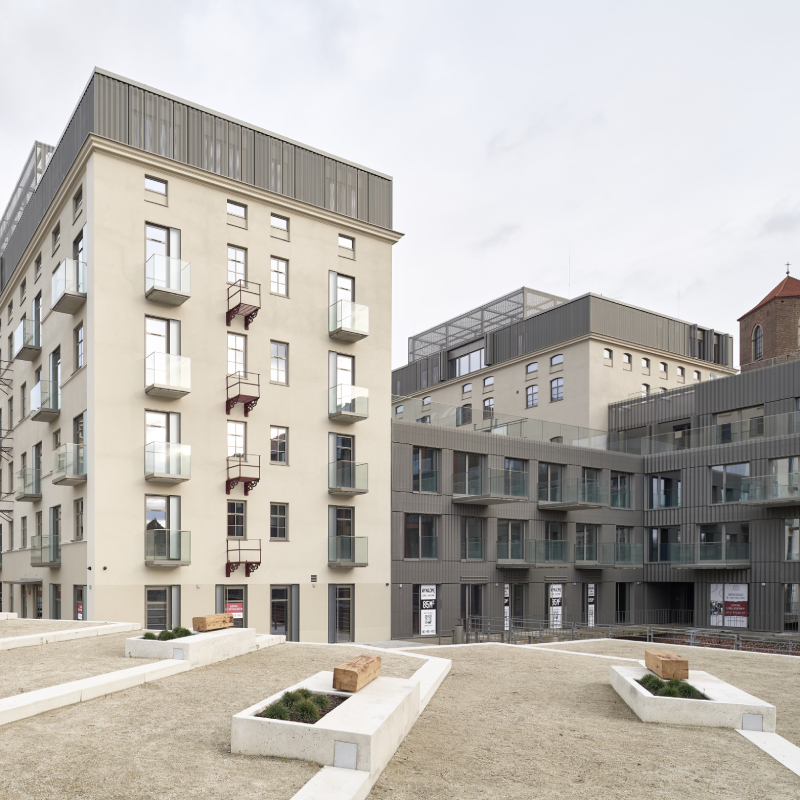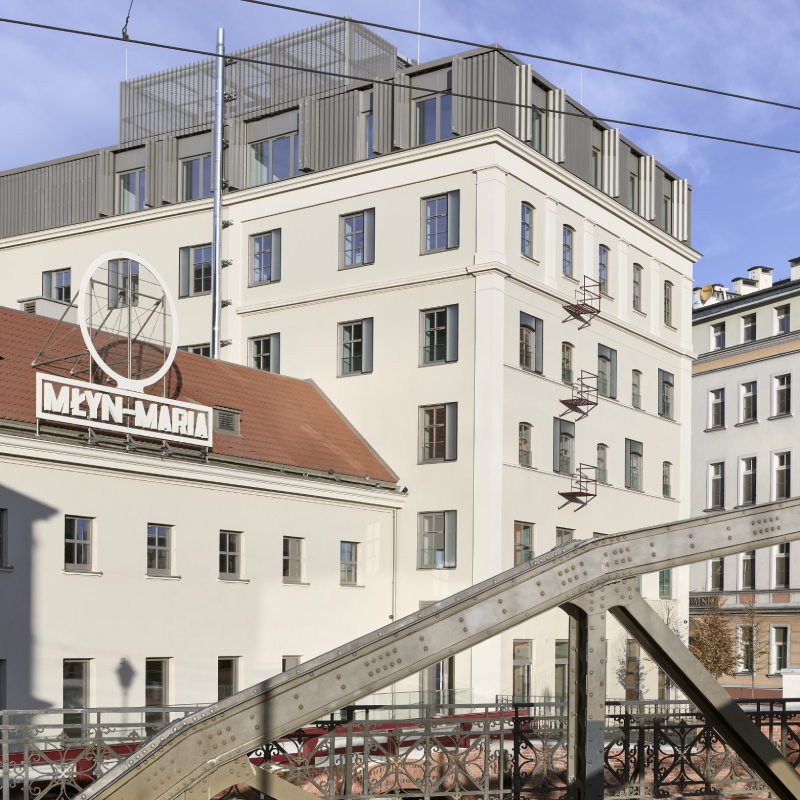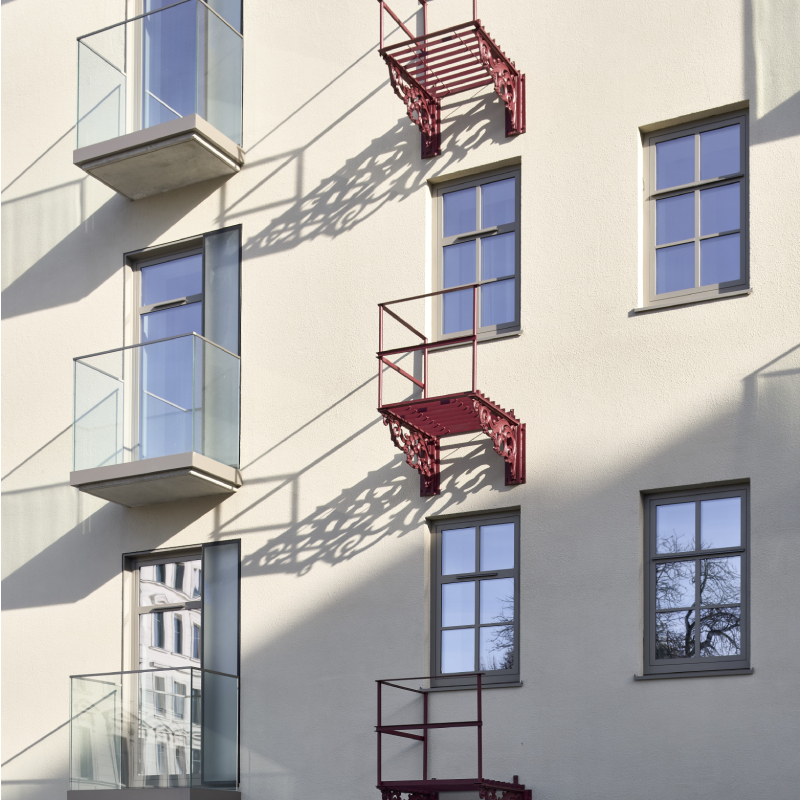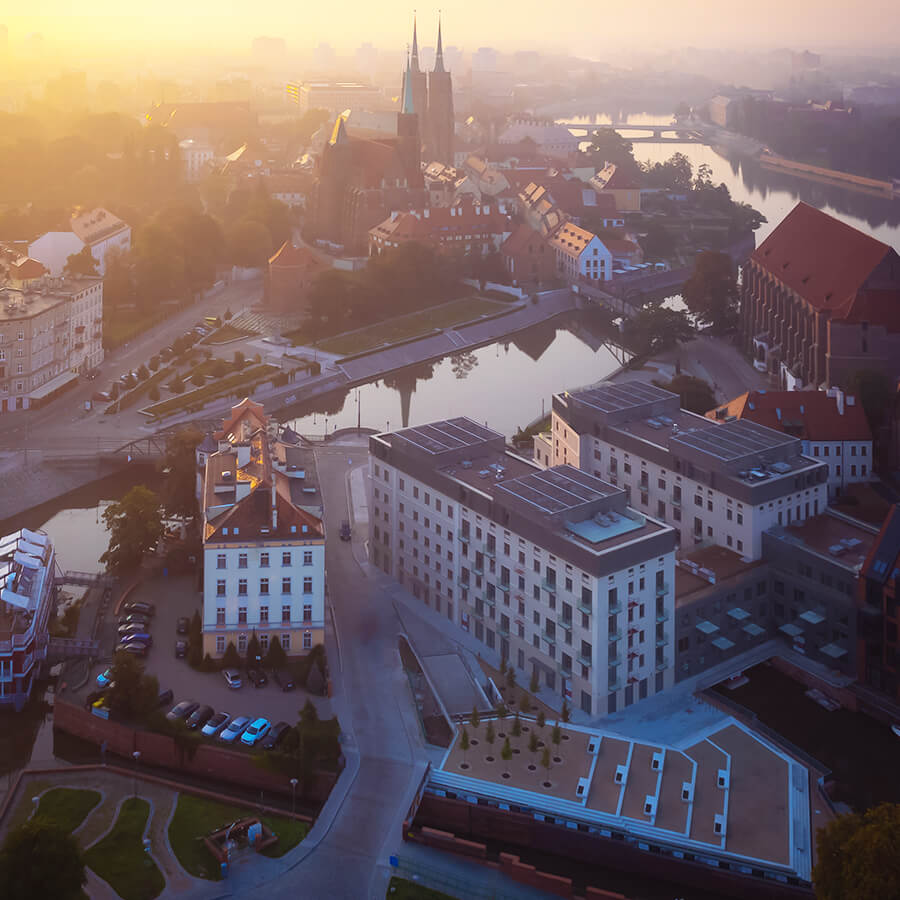 Location in the center of Wrocław
This is where the heart of Wrocław beats, and the Odra laps at the city's islands. Ostrów Tumski and the Old Town Square are just a short stroll away, and the vast swathes of greenery and waterfront create an oasis of peace. In the vicinity of Młyn Maria there is the University of Wrocław, the Botanical Garden and the National Museum.
Historical building
Due to the revitalization, Młyn Maria becomes one of the most prestigious residential buildings on the Oder. In place of the mill machinery, silos and warehouses, apartments have been designed that fit harmoniously inside the historic walls.
read more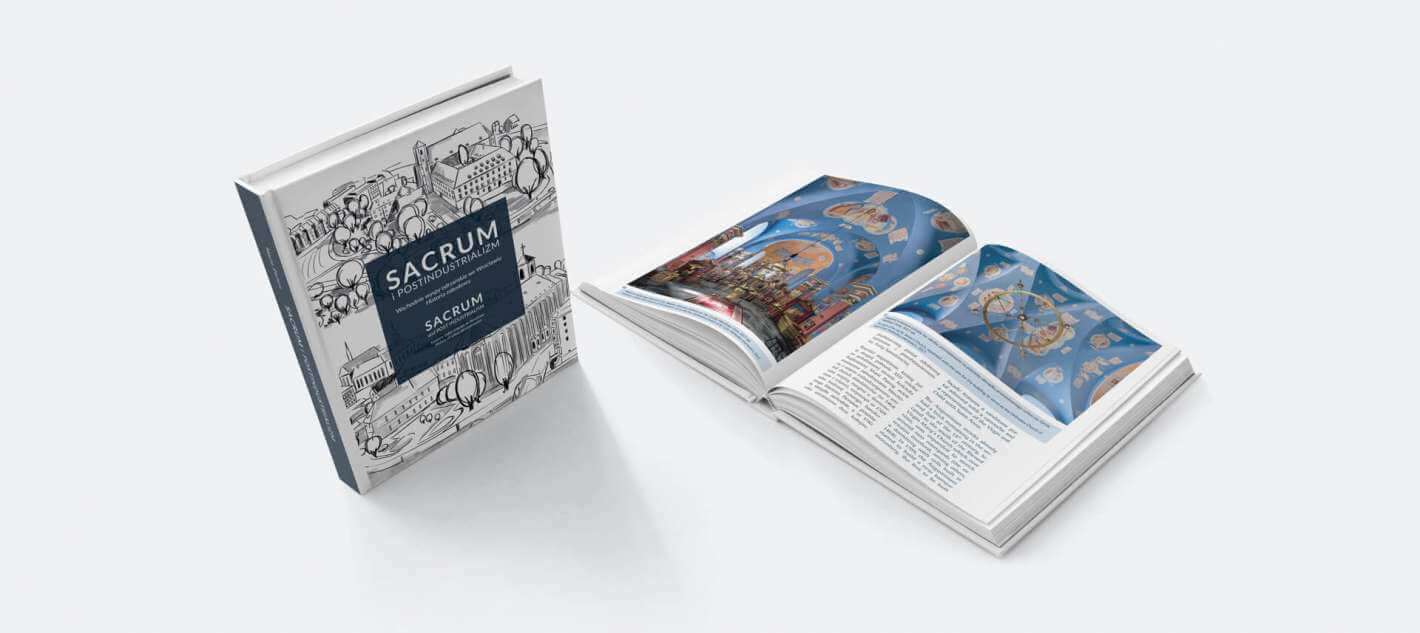 Sacrum i postindustrializm
Dr. Maria zwierz's book 'sacrum and postindustrialism. A history of the buildings on the eastern odra islands in wroclaw' is a joint project between realco property investment and development (the investor of młyn maria) and the wroclaw museum of architecture.
It presents both the development and transformation of the islands' buildings from the middle ages to modern times, as well as the fate of the former inhabitants of this picturesque corner of the city. At the end of the album is a guide to the islands, which briefly describes the development of each property, and where possible provides information about the former owners.
An ideal place for your own business
Commercial premises in the heart of Wrocław