Location
Are you looking for an apartment on the Odra River, overlooking Ostrów Tumski, close to the market square? Historic Młyn Maria is a new investment in the center of Wrocław, which offers two, three and four-room apartments finished to a standard for living. Live directly on the Oder river, find an apartment with a terrace in the center of Wrocław, discover new apartments in Młyn Maria.
The historical CENTRE OF WROCŁAW
Central location, the biggest monuments and tourist attractions, the Odra Islands, Staromłyńska street… this is where Młyn Maria has its address. Tumski Bridge, the University of Wroclaw, the Cathedral of St. John the Baptist are all nearby.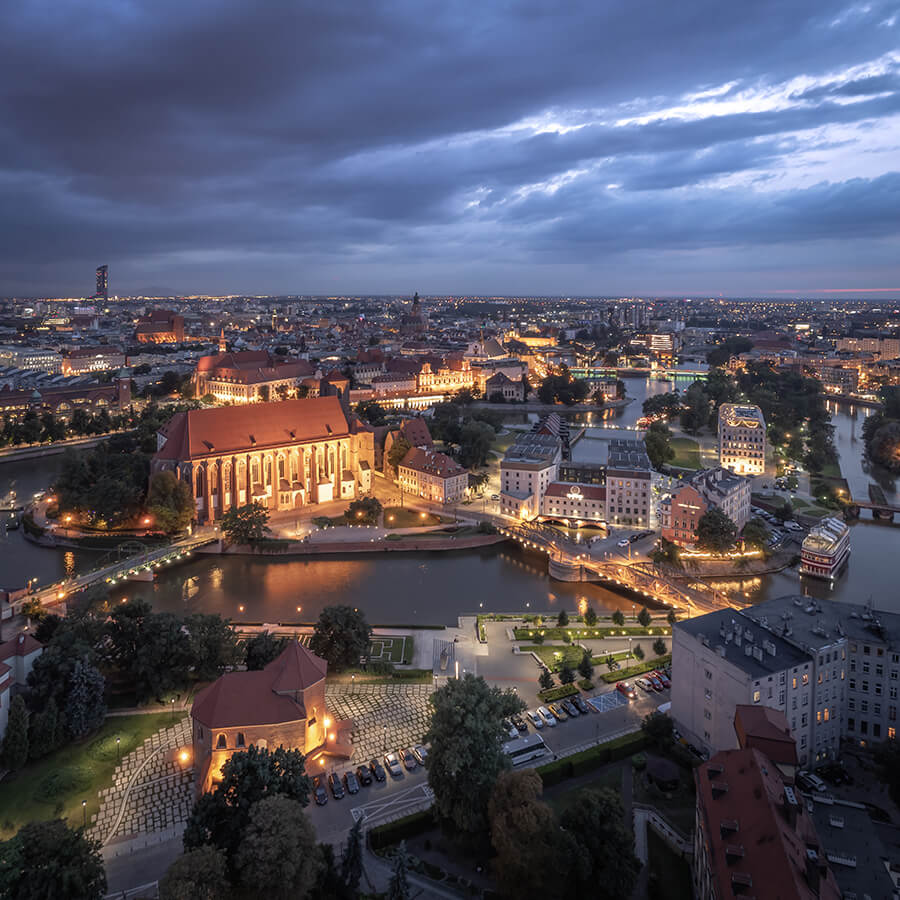 Walk to the market square
Ostrów Tumski is 6 minutes away on foot, the botanical garden 7 minutes. The market square is 12 minutes away, and the market hall just 3 minutes.
Recreation and relaxation
The picturesque location of the Maria mill, piers, footbridges and renovated boulevards over the mill canals guarantee rest and recreation with direct access to the measles. The Maria Mill is located in a friendly and relaxing space, rarely found in the centers of other large cities.